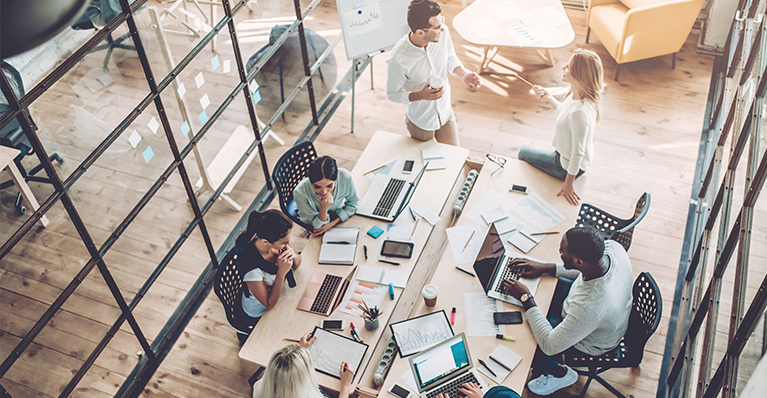 The Key to Beating the Next Recession – Diversity & Inclusion!
Date: January 22, 2020
Diversity and Inclusion is the Key to Beating the Next Recession.
An article was released this December in Fortune outlining how Diversity and Inclusion (D&I) is the key to beating the next recession.
We know that companies that prioritize and integrate D&I into their business excel – they outperform their competition, they have greater profitability, greater market performance, greater innovation, creativity and engagement.
We know that investors, boards, government, employees, stakeholders and the public EXPECT D&I to be integrated into business.
New research shows that D&I efforts also are a source of strength and resilience for companies when they weather tough times. 
Publicly traded companies with highly inclusive workplaces were able to thrive before, during and after the Great Recession, and gained a four times larger stock return than the S&P 500, according to Great Place to Work.
Inclusive organizations enjoy more than three times the revenue growth of less inclusive peers.
The study led by Great Place to Work and Fortune examined publicly traded companies just prior to, during and for several years after the Great Recession of 2007-2009. Data revealed that the experience of certain groups of employees -including historically disadvantaged groups- predicted whether organizations flatlined, merely survived, or thrived during the last major downturn.
The S&P 500 suffered a 35.5% decline in stock performance between 2007-2009, but companies whose key employee groups (women, people of colour, front-line workers, hourly male workers and long-tenured employees overlaid with gender, LGBTQ, age and ability) had very positive experiences posted a remarkable 14.4% gain. That's right – companies with inclusive cultures GAINED during a Great Recession. The culture of the company essentially made the company Recession-proof.
However, the gains that the inclusive companies experienced were not limited to during the recession. Their gains started before the downturn and continued well past it. Their stock performance increased 35%, while the S&P 500 gained by only 9% overall.
You may be wondering why the "key employee groups" were bellwethers for a recession? Historically marginalized groups are often first to feel the effects of a business running into trouble. The employees in these key groups also play vital roles in a business during good and bad times. They serve customers directly and are a good source of innovation that most companies overlook.
As an example, one of the companies in the "Thriving" group was Salesforce. This San Francisco based company led the industry toward pay equality. It has prioritized inclusion and has named "equality" as an official company value.
Molly Ford, the Senior Director of Global Equality Programs at Salesforce, tells a story about how the company developed a strong sense of belonging by encouraging employees to act as "allies" for one another. She notes that in 2017, about 100 employees attended the Martin Luther King, Jr. march in San Francisco. Most of the company's participants were employees who identified as black.
"Then two years later, after evangelizing the message of ally-ship — by educating our employees on what it means to be an ally, teaching them how to ask, listen, show up, and speak up, and emphasizing that being an ally doesn't always mean you agree, it means that you support each other — 1,200 employees showed up, mostly allies," Ford says. "This was a significant moment, and many employees felt this support created a deeper sense of belonging for them at work, driving home the power of ally-ship."
The deep decline that most companies experience during a recession is avoidable – by cultivating a culture of inclusion. We know that workplace equity isn't just the right thing to do, it is better for business.
More info can be found at canadianequality.ca and in the Fortune Article.