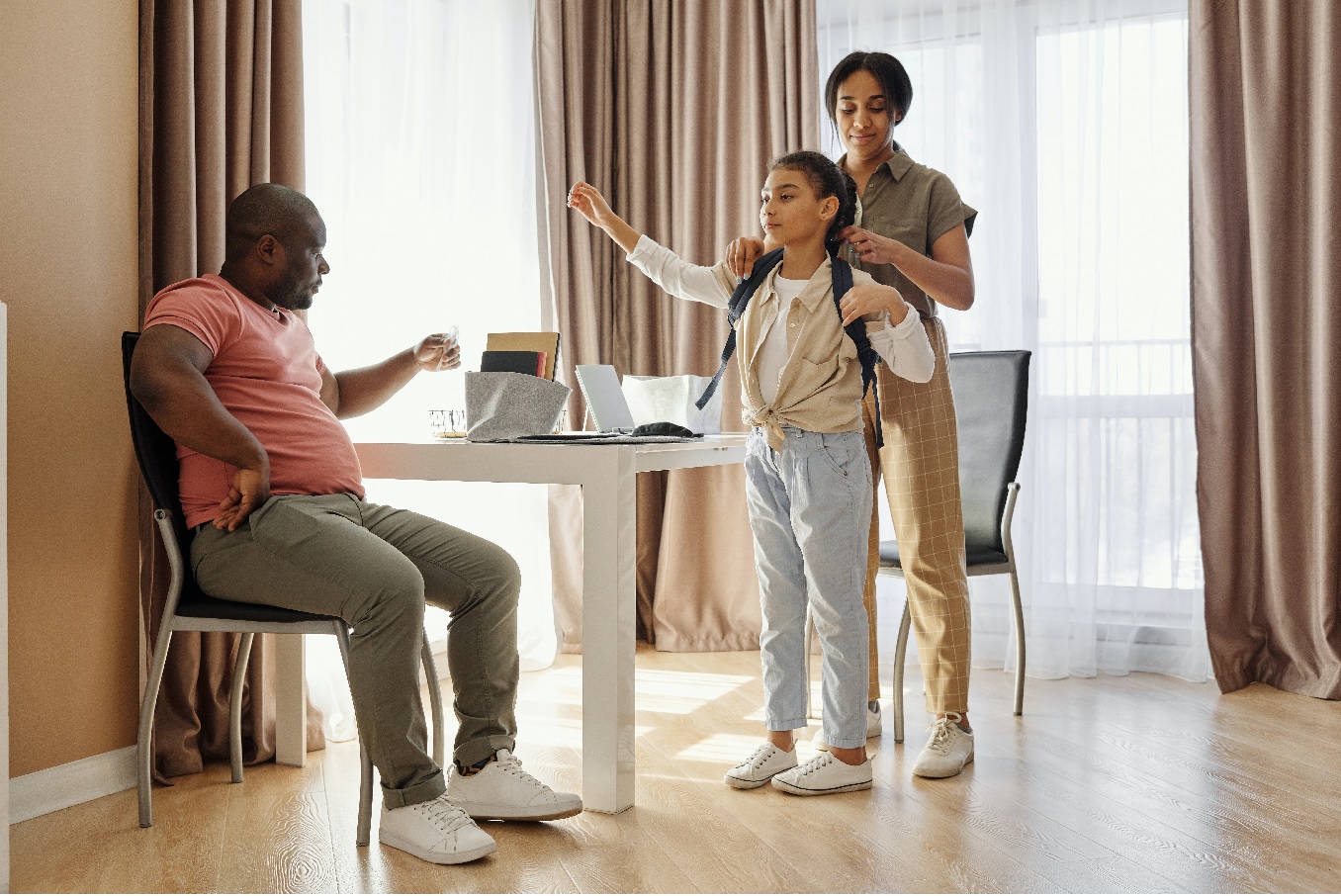 5 WAYS TO SUPPORT WORKING PARENTS AND CAREGIVERS
Date: September 22, 2022
The sandwich generation – a generation of working professionals who are simultaneously trying to balance the needs of caring for growing families, while simultaneously working to care for ageing parents. The sandwich generation is growing and will continue to do so, and this is putting pressure on workers, their families, and companies alike. So, what supports can employers provide for workers who are caring for children and/or have other caregiving responsibilities? In this article, we will discuss concrete actions workplaces can take to support working parents and caregivers and provide resources that will help your organization tackle this common and growing challenge.
Understanding where your organization is currently excelling and challenged when it comes to creating a culture of inclusivity is key to creating policies that meet the unique needs of your workforce. As a leading DEI consulting firm, Canadian Equality Consulting's Workplace DEI Assessments can help uncover areas of strength as well as opportunities for growth when it comes to supporting working parents and caregivers.
Creating a workplace culture of flexibility
Creating inclusion in the workplace doesn't happen by chance, it takes deliberate action to create an environment where workers can bring their whole selves to work every day, even on the bad days. Bringing in flexible policies and processes can help all employees but has particular benefits to those with outside caregiving responsibilities.
First, flexibility requires building an environment of mutual trust. Workplaces need to trust their employees to manage their time and accomplish their goals, without micromanaging their day-to-day. Ensuring your team members have clear goals to achieve allows them to prioritize their own time and work in ways that make sense for their schedules.
Second, limiting meetings, particularly early-morning and late-afternoon meetings when parents are most likely to be otherwise occupied with school drop-offs and pick-ups can help caregivers manage their competing responsibilities while creating a feeling of equity and inclusion in the workplace.
Finally, consider asking your employees what they need to be successful. DEI workplace assessments and strategies often incorporate employee feedback surveys to help uncover areas where employees need more support, as well as areas where the organization is already providing just what employees need, so organizations can prioritize their inclusion efforts in the workplace.
Open and honest communication with employees
Most organizations can improve on communication between leaders and employees. In order for communication to be truly open and honest, leaders need to not only accept feedback from their workforce, but actively seek out that type of communication.
Healthy open and honest workplace communication can take lessons from diversity, equity, and inclusion principles, which seek to centre the voices of those who require support or equity measures, such as flexible start times or better benefits for caregiving responsibilities. Focusing on seeking out employee feedback, engaging with your employees on a personal level, and recognizing your employees for the good work they do all creates a culture of trust and transparency which will ultimately lead to open and honest communication. Leaders may not always like what they hear but hearing sometimes challenging feedback means you've created the psychological safety necessary to ensure your workforce is truly engaged and included.
Compensation packages that motivate parents and caregivers
It is not simply enough to ask employees for their thoughts on what could be improved on; employers need to create compensation packages that truly speak to the needs of parents and caregivers. Including parental leave top-ups, family sick leave, or compassionate care leave can have a tremendous impact on who you can attract to your organization, and how long they'll stay with you.
Other highly sought-after benefits include health and wellness spending accounts to support personal and family wellbeing; training benefits, such as those designed to improve job-specific knowledge or soft skills, such as DEI training; and short-term leave insurance can be strong equity measures that will improve overall feelings of inclusion in the workplace.
Childcare in the workplace – worth it?
Childcare in the workplace is a hot-button issue for many organizations as it presents an increased cost to employers but can serve as a powerful recruiting tool to encourage more employee diversity.
Workplace childcare is a complex topic with numerous considerations required before a decision is made about whether or not to proceed. As a first step, a workplace DEI assessment can be completed to help organizations uncover where employees may want to see an organization's valuable resources be directed. These assessments often lead to robust DEI strategies that can help set an organization on the right path to creating more inclusive and equitable workplaces. So, is workplace childcare worth it? Maybe. But almost all organizations will benefit from the process of a comprehensive DEI assessment to truly uncover where corporate efforts should be directed.
Resources for supporting employees and their families
At a minimum, all workplaces should be aware of the federal benefits available to all employees to support them in their caregiving responsibilities. The Government of Canada has numerous benefits available to help employees and employers manage the day-to-day of caring for young children and ageing parents. Some supports include:
Canadian Equality Consulting offers both workplace DEI assessments as well as DEI training for all levels of the organization. Organizational assessments and training are both valuable tools to create diverse, equitable, and inclusive workplaces and can propel an organization from an employer to an employer of choice. Creating a DEI Strategy can help prioritize where to put your valuable corporate resources. The Canadian Equality Consulting team are experts in creating targeted, actionable, and sustainable DEI strategies. Reach out to [email protected] for more information.