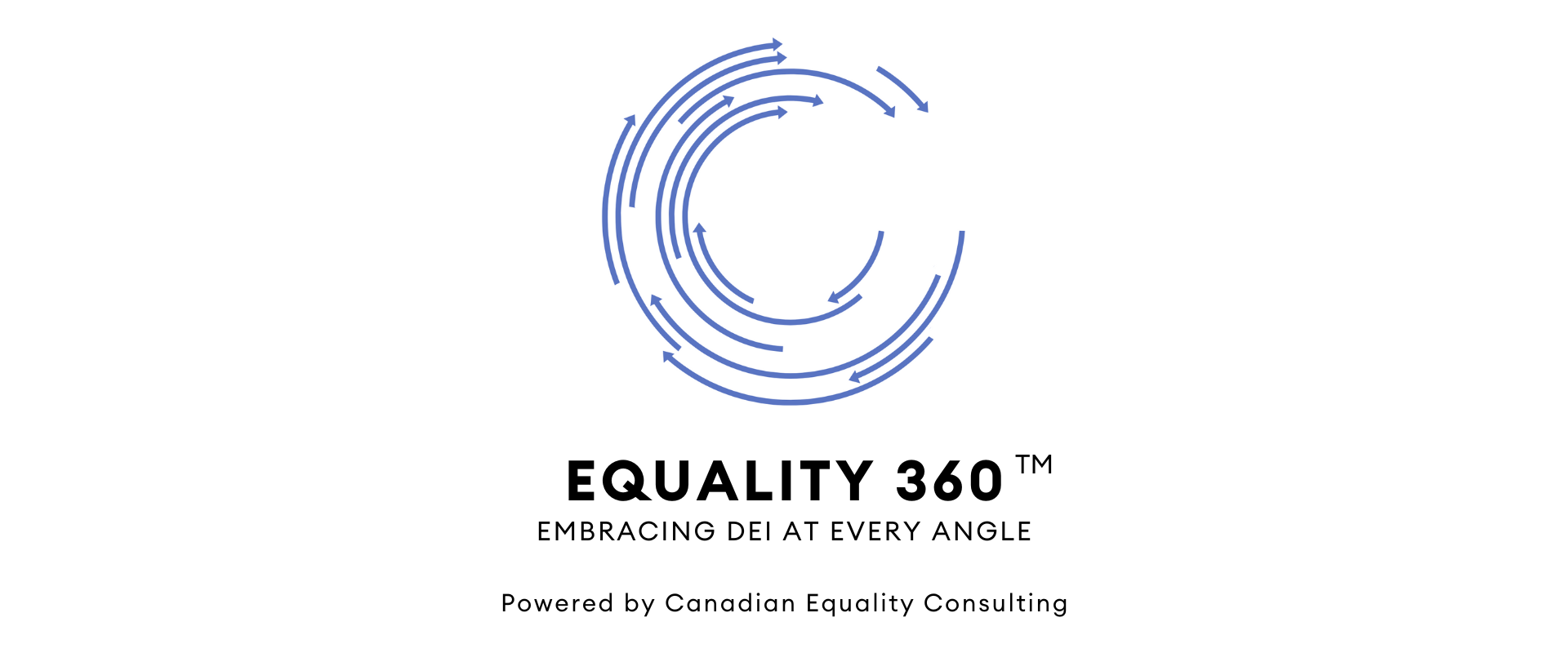 A New Tool to Advance DEI – Equality 360
Date: June 21, 2023
Canadian Equality Consulting (CEC) has rebranded our DEI Subscription Services product and relaunched it as Equality 360! What you have come to know and love about our Subscription Services product, is still Equality 360 plus so much more. 
What is Equality 360 and what are we doing at Collision?
Recent social justice movements have changed the world and workplaces forever. Equality 360 is a platform that provides in-house diversity, equity and inclusion (DEI) practitioners with everything they need to accelerate DEI, including tools, knowledge, data and analytics capabilities, and community. 
What we hear time and time again from organizations is that they have the best of intentions and want to build a more inclusive world – but they don't know how to do it. This is where Equality 360 becomes your solution. 
Diversity, Equity, and Inclusion affects every angle of an organization. This reality can be overwhelming for many. With templates, tools, community spaces, analytics, and access to experts, Equality 360 provides organizations with 360 solutions to accelerate DEI at every angle. 
We are maintaining and building off of the three streams (similar to the streams in the product formerly known as Subscription Services) for your organization to select the one that best fits your needs.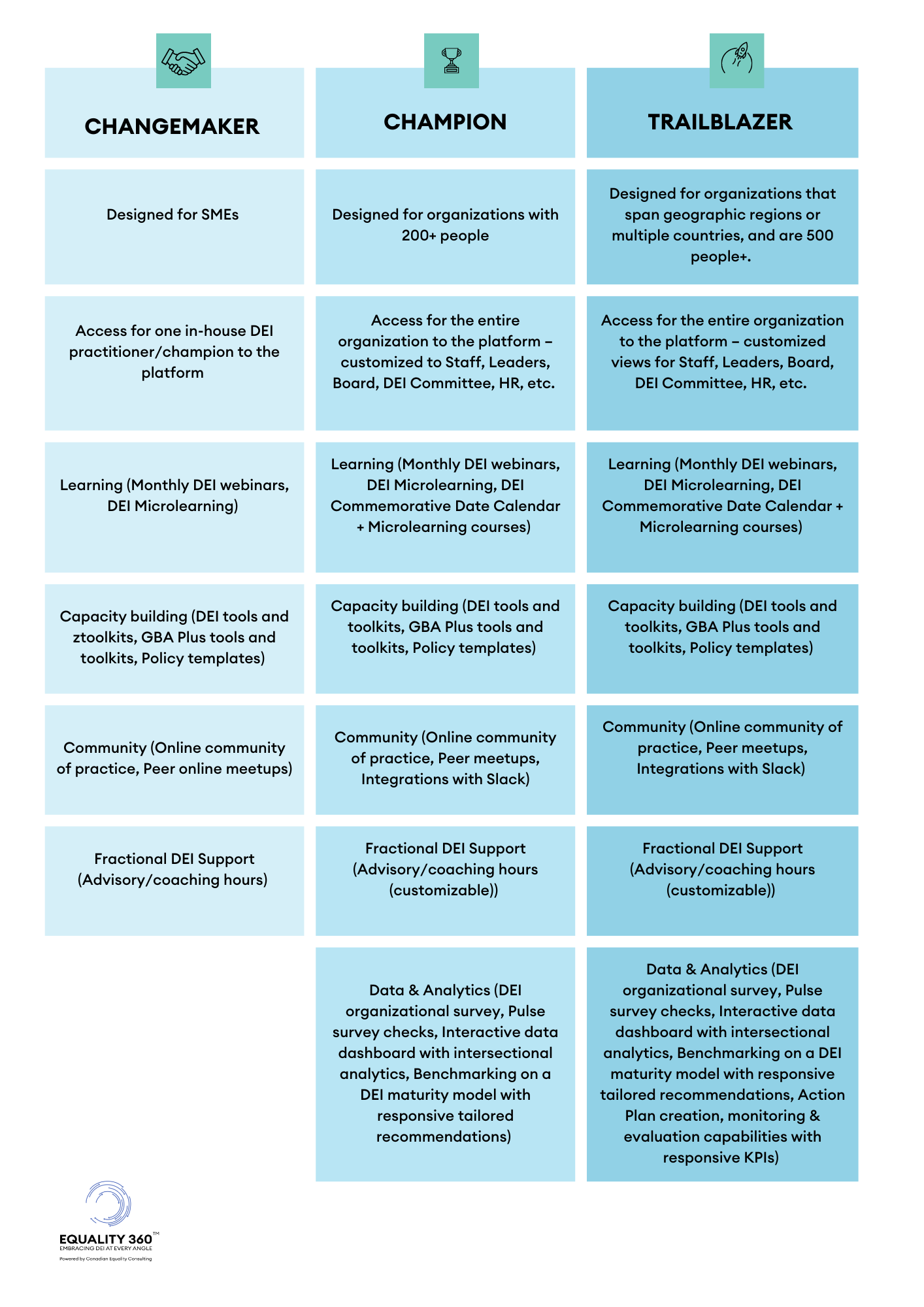 We are excited to share that we are seeking funding to build Equality 360 on its own dedicated technology platform!  
The NEW Equality 360 platform will be: 
Accessible & Bilingual

 

Responsive

 

Integrations

 

Interactive

 
This will be a central DEI platform designed by DEI expert practitioners – built by Canadian Equality Consulting Strategists with over 100 combined years of experience in DEI and tech. 
Are you attending Collision Conference? Visit us at our Booth in the Exhibition on June 29 and connect with us on the app! 
Follow us on Twitter @Equality_360
Subscribe to our newsletter.