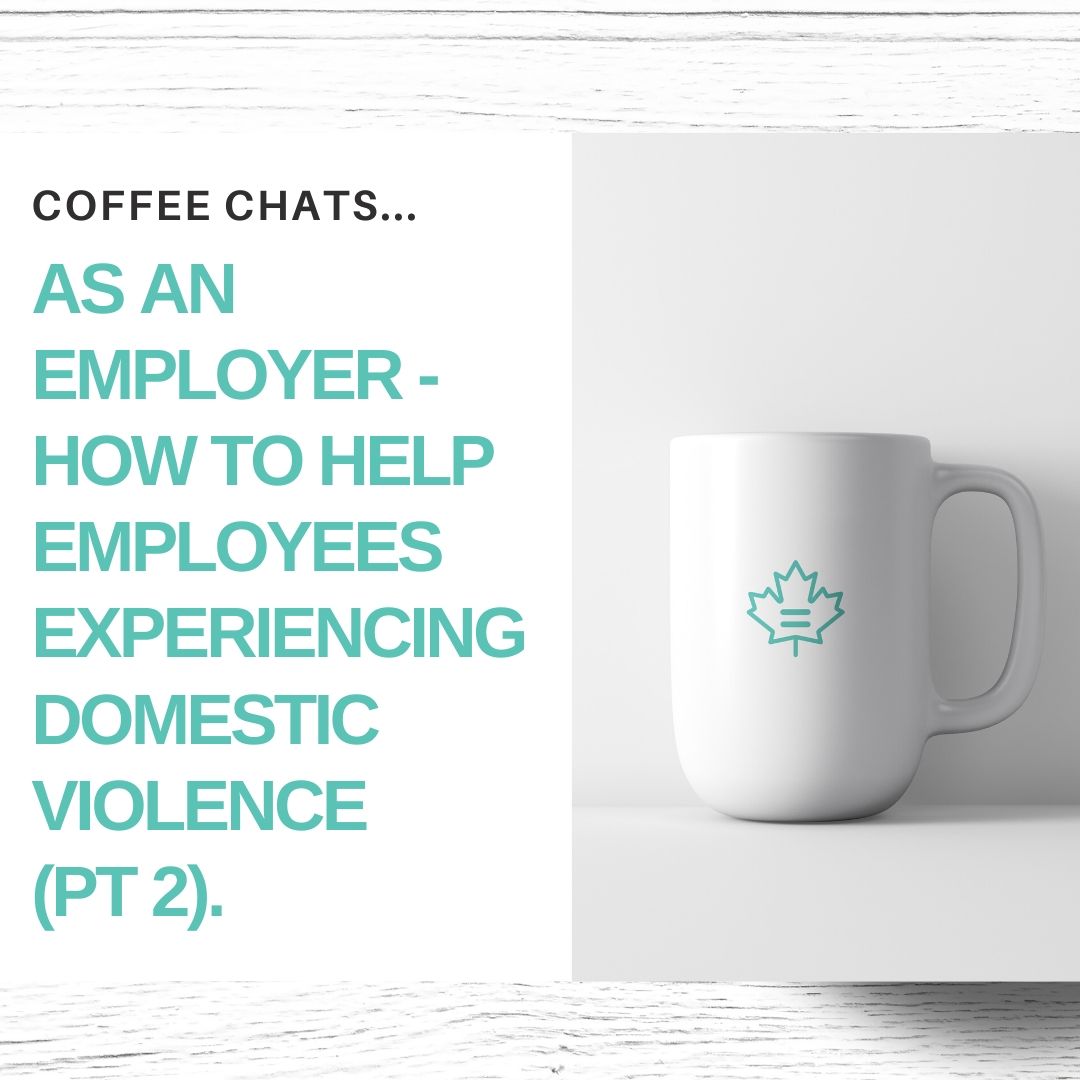 As An Employer – How to Help Employees Experiencing Domestic Violence (Pt.2)
Date: May 12, 2020
Welcome to Canadian Equality Consulting's condensed COFFEE CHATS. Grab yourself a coffee, tea, smoothie, quarantini… anything really and enjoy a quick, timely and informative!
This episode is PART 2 of 2 discussing what you can do to help colleagues or employees that may be experiencing domestic violence without causing further harm. It also outlines Occupational Health & Safety Laws and requirements for employers and employees. COVID 19 and the economic recession have compounded the negative impacts experienced by women and other marginalized populations. Please watch this important video to learn what you can do.
For additional resources or information contact Canadian Equality Consulting or visit Sagesse.
Please comment or contact us with questions, topics or ideas that you'd like us to discuss in our coffee chats!