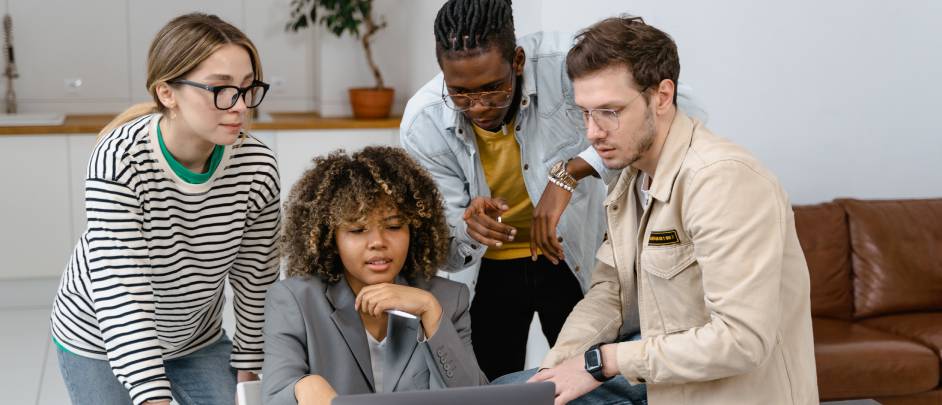 Importance of being antiracist in the workplace
Date: October 12, 2021
Even beyond the current requirement to make the workplace inclusive and equitable for all employees, the need for an inclusive workplace is only likely to grow: according to Great Place to Work, the incoming generation of Gen Z employees is likely to be the most diverse workforce to day, with "47% of Gen Z employees identifying as [black, indigenous persons of colour]. By comparison, 39% of Millennial workers…as [people of colour], versus 34% of Gen X and only 25% of Boomers." Being a responsive employer means considering the needs of a more diverse hiring pool and workforce.
When people are marginalized in their organization, they have less bargaining power or capacity to campaign for better and more inclusive workplaces. When the Financial Post analyzed 2019 required reporting under the Canada Business Corporations Act, they found that "out of the 23 boards and 255 director positions total, only 14 directors, or approximately 5.5 per cent,  identified as belonging to a visible minority." They also found that Indigenous and visibly disabled directors each make up less than 1% of representation on boards and in director positions. Research shows that employees in marginalized groups are less comfortable negotiating for benefits or asking for a raise due to discriminatory workplace practices and senior leadership levels dominated by white Canadians, and this discomfort has risen even further under COVID-19. Employers have a responsibility to mitigate these discriminatory workplace practices in order to support employees, and create a more productive, satisfied workforce. 
Building on the definition of "antiracist" offered in our first blog of the series, What is Antiracism?, let's look at a few quick reasons why anti-racism is important in the workplace:
Racism remains commonplace
A 2011 study by Michael Norton and Sam Sommers found that white people in the United States (US) believe that systemic anti-black racism has steadily decreased over the past 50 years, and that systemic anti-white racism is on the rise, despite this being an impossibility in the US. Even with the work of anti-racism activists and increasingly inclusive corporate culture, many people still do not understand the impact of systemic racism. Understanding the beliefs of your workplace, including patterns like this, can help mitigate any attempts to undermine equity, diversity, and inclusion policies, and have new inclusion projects viewed as a solution, not as the problem.
Even "race neutral" policies can enable discrimination
A 2016 study by Sonia Kang and colleagues found that 31% of Black professionals and 40% of Asian professionals said that they "whiten" their resume by "adopting a less "ethnic" name or omitting extracurricular experiences…that might reveal their racial identities"
Racism is systemic
A 2012 study by Cheryl Kaiser and colleagues showed that even in workplaces with a commitment to diversity, discrimination is no less likely to occur. In fact, diversity values without a commitment to actual systemic change made racism in a workplace worse, because it lulls employers and employees into a false sense of complacency.
An antiracist workplace will have increased diversity, and more inclusive employee practices
The famous resume study by economists Marianne Bertrand and Sendhil Mullainathan noted that just being White resulted in the same benefit as an additional eight years of work experience over equally qualified candidates of colour. 
Even by unintended implicit racism, organizations miss out on qualified candidates and continue to foster homogenous workplaces, at the cost of their own organization's well-being and reputation. Beyond the human rights requirement of employers to run bias-free workplaces, a more inclusive, equitable, and diverse employer means happier employees, a more diverse workforce, and an organization that is change- and progress-oriented.
For bespoke diversity and equality guidance, contact Canadian Equality Consulting and begin a discussion on how to make your workplace more responsive to the needs of your diverse employees.